About Us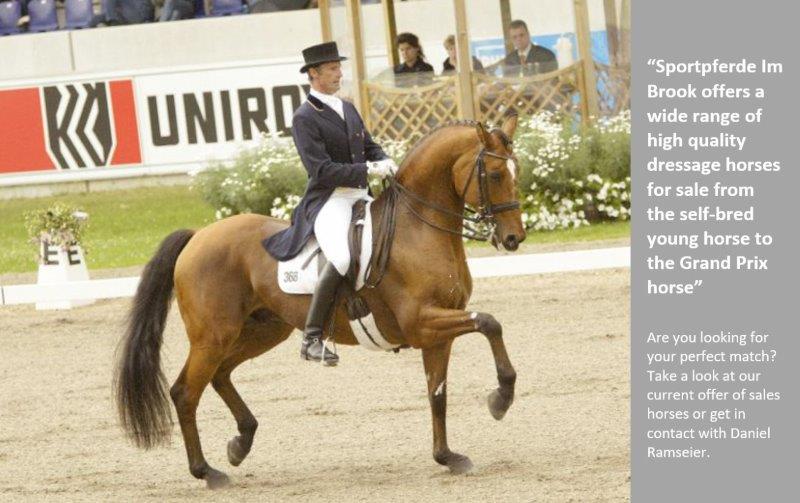 Sportpferde Im Brook is owned by Swiss Olympic Silver Medal winner and European Champion Daniel Ramseier. In the year 2013 Ramseier relocated his successful stable from Switzerland (learn more…) to the stronghold of the German horse world where he has taken horse business to the next level.
Ramseier aims for a cooperation with local horse owners and breeders. Quality and character are the main things he looks for in a horse. At Sportpferden Im Brook foals are reared safely in groups and once the horses are ready they will be broken in and trained at our own facilities.
Ramseier personally schools his talented dressage horses with passion, patience and a huge know-how together with his team of riders. At Sportpferden Im Brook you will find top class facilities and a team of professionals to maintain great horse welfare and provide optimal training of the dressage horses. The goal is to offer you a wide range of high quality dressage horses which have a great rideability and high sport potential.
With years of experience, Daniel Ramseier is an excellent trainer for both horse and rider. Thanks to his expertise he will find the perfect match of horse and rider. Whether you are interested in buying, training or boarding we are here to offer you an excellent service.